Welcome to the Ministry of Defence & Veteran Affairs
About the Ministry
The Ministry of Defence and Veteran Affairs (MODVA) oversees the Uganda People's Defence Forces (UPDF) and the national Defence, with a goal to preserve, defend and protect the people, property, sovereignty and territorial integrity of Uganda.
Ministry of Defence & Veteran Affairs
UPDF Services
The Uganda Peoples' Defence Forces (UPDF) is comprised of four services that is; Land Forces, Air Forces, Special Forces Command and Reserve Forces.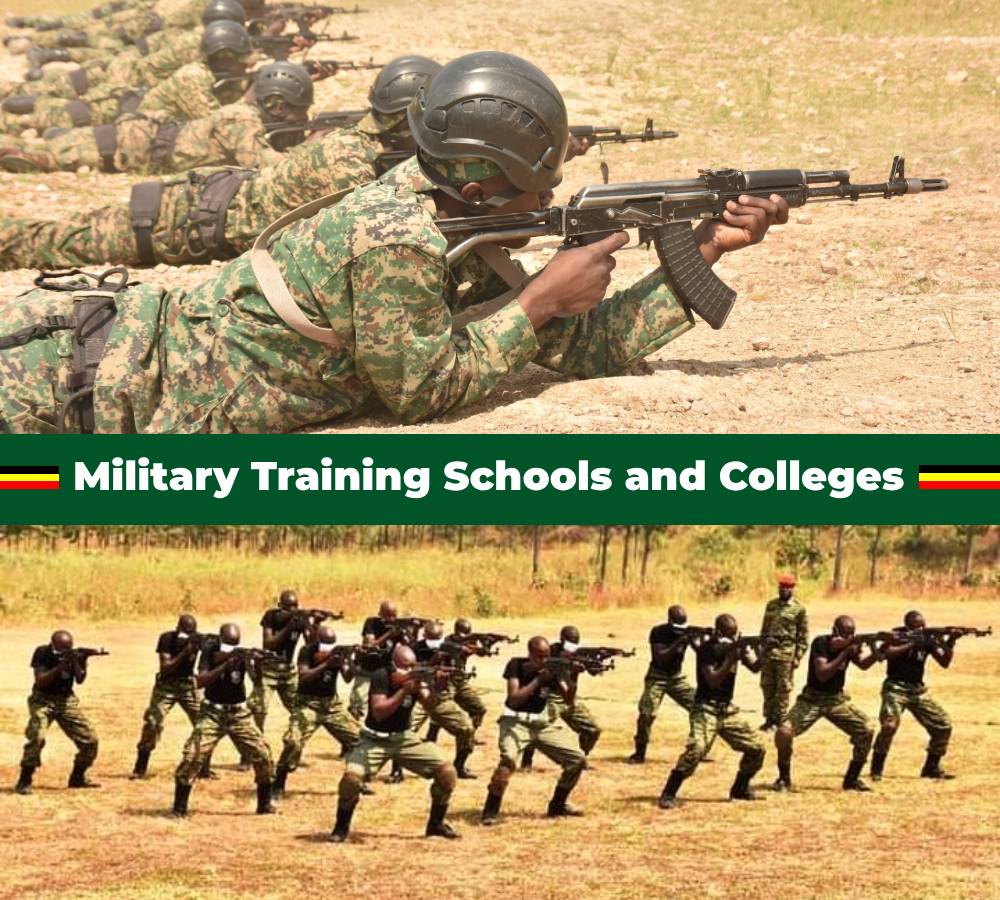 Training Schools and Colleges
Schools & College
National military training and educational institution in Uganda are the core of ideological and development strategy
Welcome to the Ministry Of Defence And Veteran Affairs (MODVA) Website. The Ministry ensures the UPDF is ultimately answerable to the people of Uganda, while it remains professional, with focus on protecting its citizens, defending national sovereignty and contributing to regional stability.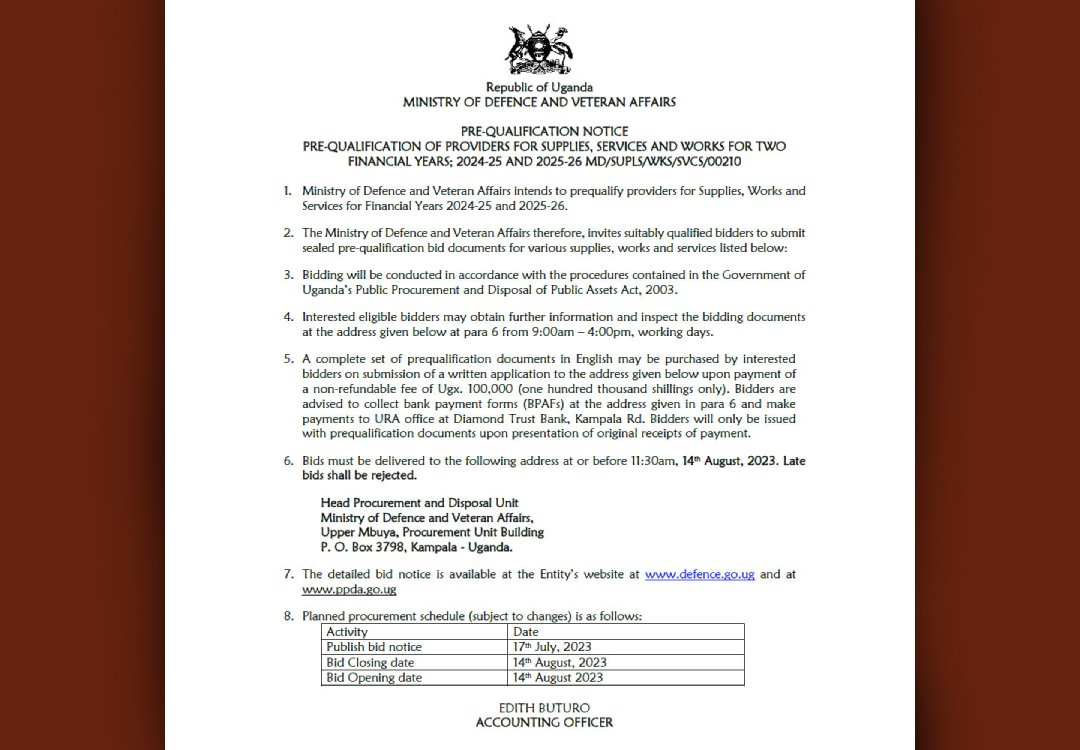 PRE-QUALIFICATION NOTICE PRE-QUALIFICATION OF PROVIDERS FOR SUPPLIES, SERVICES AND WORKS FOR TWO FINANCIAL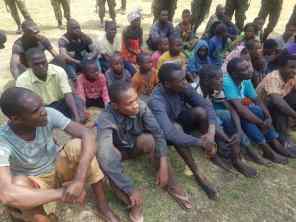 Uganda Peoples' Defence Forces (UPDF) handed over 34 rescued people to the armed forces of the