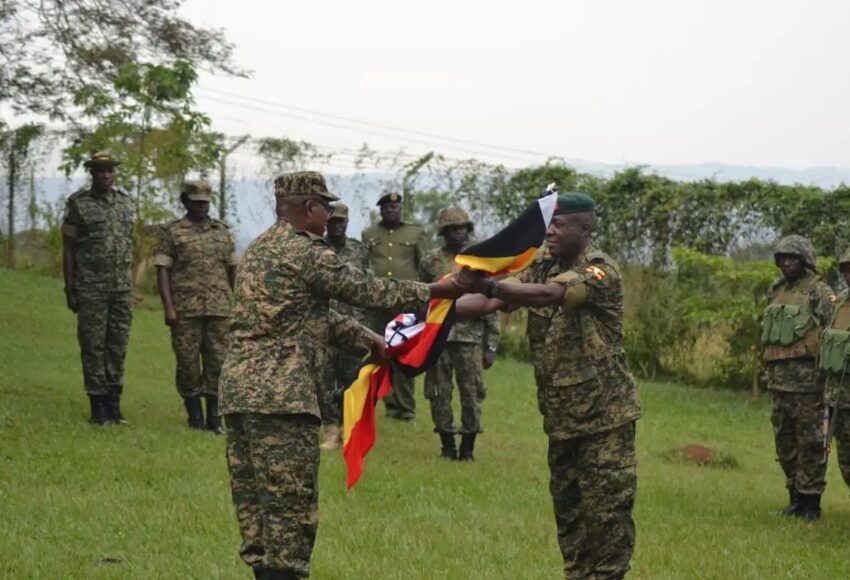 UPDF Contingent Flagged Off For A Multinational Field Training Exercise In Kenya
The Uganda Peoples' Defence Forces (UPDF) Chief of Staff (COS) at the Uganda Rapid Deployment Capability Centre (URDCC) Brig Gen Steven Tumwesigye Kashure has today flagged off a UPDF Contingent for a Field Training Exercise (FTX) Cord-named 'Justified Accord' 2023 (JA 23) in Kenya.
The function was held at URDCC headquarters, Gaddafi Barracks, in Jinja.
JA 23 is a multinational national exercise that brings together more than 20 countries from 3 continents to increase partner readiness for peacekeeping operations, crisis response, and humanitarian assistance.
Kenya will host activities primarily in Nairobi and Isiolo.
The 14-day training exercise will feature a multinational Command Post Exercise, an AU staff officers' course, a defensive Cyber Course, and MEDICAP, among others.
In his briefing, Brig Gen Kashure implored the UPDF Contingent to maintain discipline as the key to success in the upcoming exercise. "Without discipline, you can easily be diverted and fail to achieve your goals; issues to do with absenteeism, alcohol or drug abuse shouldn't be registered as you go for this task,