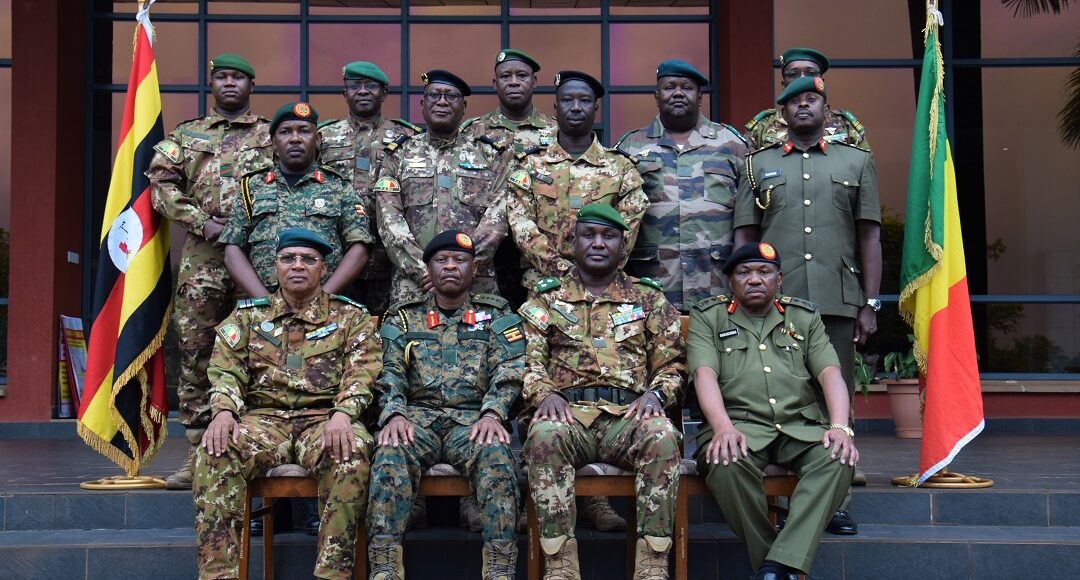 Don't Hesitate Sending Your Troops To Uganda For Training
The Chief of Defence Forces General Wilson Mbasu Mbadi has received a delegation of the Malian Armed Forces led by the Chief of General Staff, General Oumar Diarra, at the Ministry of Defence and Veteran Affairs Headquarters, Mbuya.
Gen Mbadi told the delegation that until 1986 when the current government came into power, Uganda had since independence had eight presidents who assumed power through military coups. He reminded the guests that since 1986, Uganda has remained a stable country.
The CDF urged the Malian Armed Forces not to hesitate to send their troops for training in Uganda since the UPDF has instructors who speak and understand the French language.
Gen Diarra in his remarks thanked His Excellency Yoweri Museveni for according them a warm reception and hospitality where they had an opportunity to discuss security matters.
In attendance were the Chief of Staff – Land Force Maj Gen Jack Bakshumba, the Deputy Chief of Military Intelligence Brig Gen Abdul Rugumayo, and senior UPDF officers.