The Marine Forces have capacity to protect the sovereignty and territorial integrity of Uganda on water. They are able to patrol Uganda's territorial waters in order to detect any illegal activity, either in support of operations to detect illegal activity or in support of operations of civil authority.
Uganda is at the centre of Africa's Great Lakes. Water bodies cover about 20% of Uganda's territory. Twenty Six percent (26%) of Uganda is Water linked. Our water bodies link us to both opportunities and vulnerabilities at a security, socio-economic and diplomatic levels.
Lakes Mwitanzige (Albert) and Rwitanzigye (Edward) link Uganda to the Democratic Republic of Congo. Lake Nalubaale (Victoria) links Uganda with Kenya and Tanzania to the East and West respectively. River Nile, which flows all the way to Mediterranean Sea in Egypt, links Uganda with South Sudan. The internal water bodies include Lakes Kyoga, Mahyoro (George), Bunyonyi, Mburo and Wamala.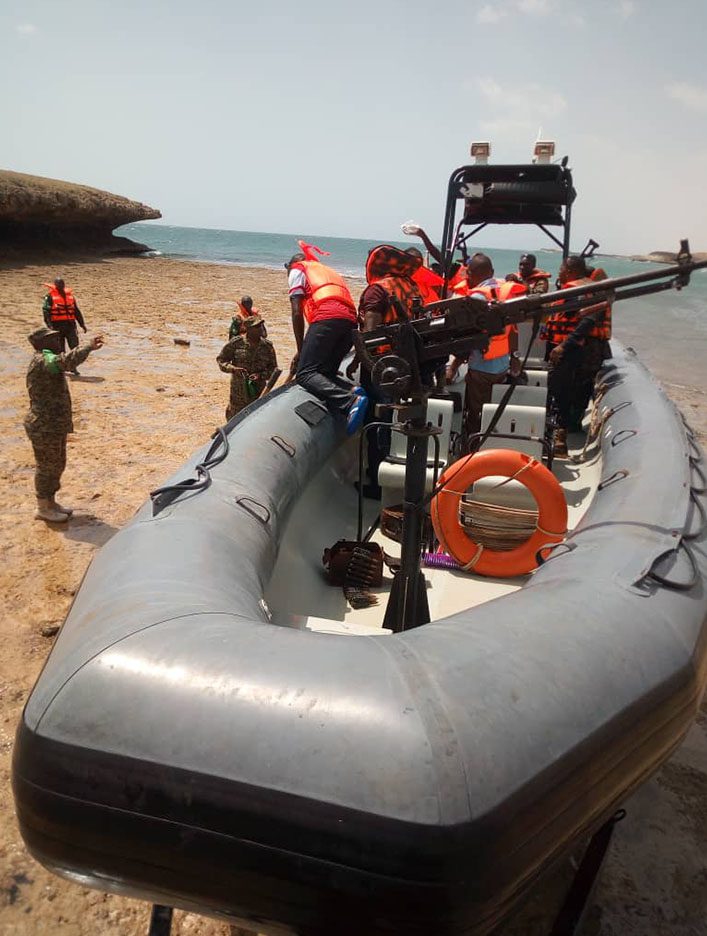 Mission
To build effective and efficient brown water - combat ready, multi-skilled force that will play a leading role in sustaining a credible maritime capability.
Vision
To build a bridge to peace and prosperity.